In these tough economic times it seems we are working harder than ever just to stay where we were. We are taking on more side projects to generate a little more cash. Well The Victorian Rabbit is sharing her little project for the week.
I 'am catering a get together for 100 people today. We are having fried chicken and ham. Lots of salad's, fruit and veggie trays rolls baked Beans (boy they smell good). And a full sheet decorated cake with the sweetest message. I have picked antique gold, yellows and lavenders and sage green for our color scheme. It is very pretty.
But what part time caterer could could get by without a dress up apron? Not this one. I was sewing up until a few minutes ago.
This what I came up with….
Here's more pictures….
And what could be better than a new apron for party work? How about one for all who help.
Well I better go the caravan leaves in one hour. Have a great week,with love from The Victorian Rabbit.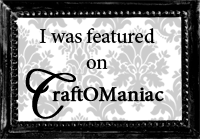 Made By Me Mondays@Skip to my Lou